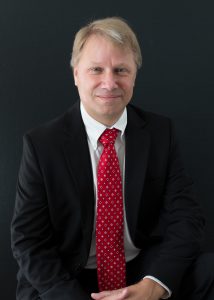 John is an experienced worker's compensation and labor and employment attorney with broad legal experience in other areas of the law as well. John has conducted a statewide worker's compensation practice representing employers, carriers, and third party administrators since 2006. He has received defense verdicts in worker's compensation cases before four of the six current worker's compensation judges. John is an experienced litigator in federal and state courts as well. John has successfully argued before the Seventh Circuit Court of Appeals in Chicago. John received a defense verdict by summary judgment in a first party insurance disability case in the United States District Court in the Southern District of Indiana. John has experience in all aspects of traditional labor law. He has won cases before the National Labor Relations Board ("NLRB") and has several reported decisions in NLRB cases. He has extensive experience trying labor arbitration cases, as well as representing management in representation elections and collective bargaining. He was named one of the top 100 labor attorneys in the U.S. by the Labor Relations Institute. On a personal level John is the proud father of four children and happily married to his high school sweetheart. He is a frustrated golfer, having once upon a time been a competitive amateur competing on the collegiate level for his alma mater Indiana University, where he achieved academic All-Big Ten honors.
PHONE:  317-204-2018
EMAIL:  jmeyer@goodinmeyer.com
Practice areas:
worker's compensation defense, labor and employment law, civil litigation and business formation/litigation
Reported Cases:
Goar v. Federated Life Ins. Co, 2015 WL 1608842 (S.D. 2015)
Finch v. Peterson, 622 F.3d 725 (7 th Cir. 2010)
Finch v. City of Indianapolis, 886 F. Supp. 2d 945 (S.D. Ind. 2012)
Associations:
Indiana Worker's Compensation Institute
Indianapolis Bar Association
Admitted to Practice:
United States District Court for the Southern District of Indiana
United States District Court for the Northern District of Indiana
United States Court of Appeals for the Seventh Circuit
Indiana Supreme Court
Education:
University of Cincinnati College of Law, J.D.
Indiana University, Bloomington, Indiana, B.A.
College Honors:
Academic All-Big Ten
Balfour Award (academic and athletic award)
Indiana University Varsity Club Scholastic Achievement Award
Indiana University Golf Team